Bitcoin has been attempting to script the 2022 edition recovery tale for months now, but it has not been able to go past the prologue. Bears, along with dicey macroeconomic conditions, have been roadblocking the largest crypto's path.
Of late, however, encouraging signs have started emerging on the board for Bitcoin. Its dominance, for starters, is currently holding fast to the 2018 support level from where it bounced up.
Bitcoin dominance, in its basic essence, is the ratio of the market capitalization of BTC to that of the rest of the crypto market. A rising figure usually indicates that the asset is adding value to its market cap at a faster pace and vice versa.
Since last year, Bitcoin dominance has visited the afore-highlighted support level a handful of times. But not once has it completely let go of it. So, does it mean that Bitcoin might potentially bottom out around this level and bounce back from here?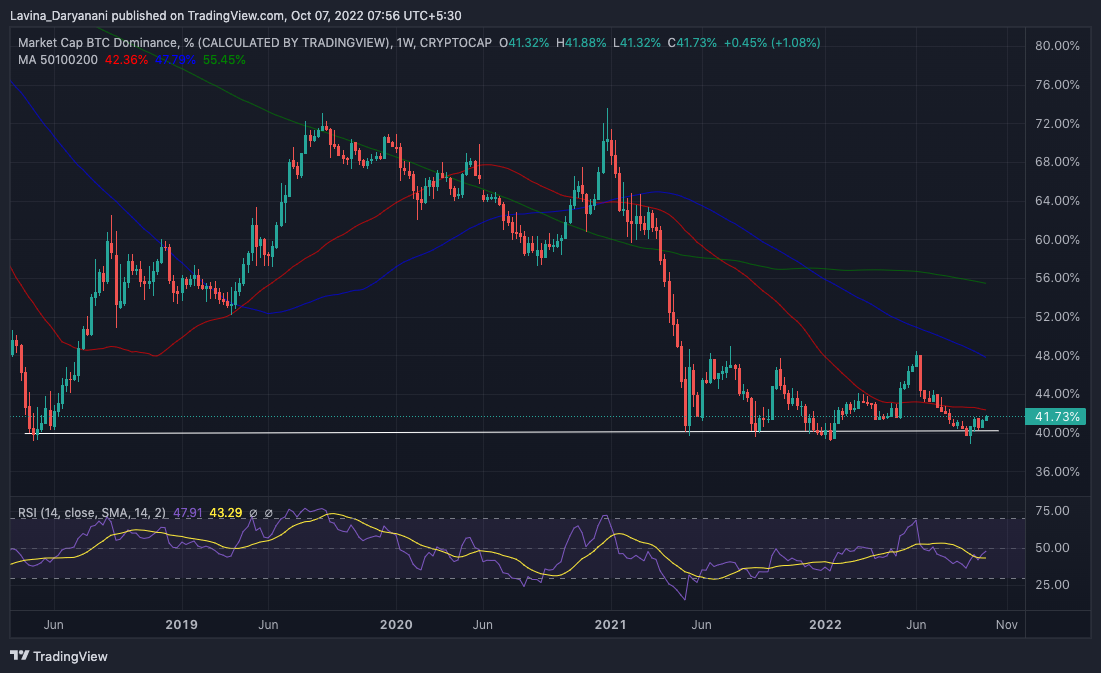 What do Bitcoin indicators say?
A host of metrics, at this stage, are pointing out that the market is on the verge of completing its capitulation. Let's first consider the cost basis of the short-term and long-term HODLers first. As illustrated below, the LTH realized price and STH realized price have just crossed each other. This has happened only thrice in the past, and every time, Bitcoin has rebounded on the price front post the cross.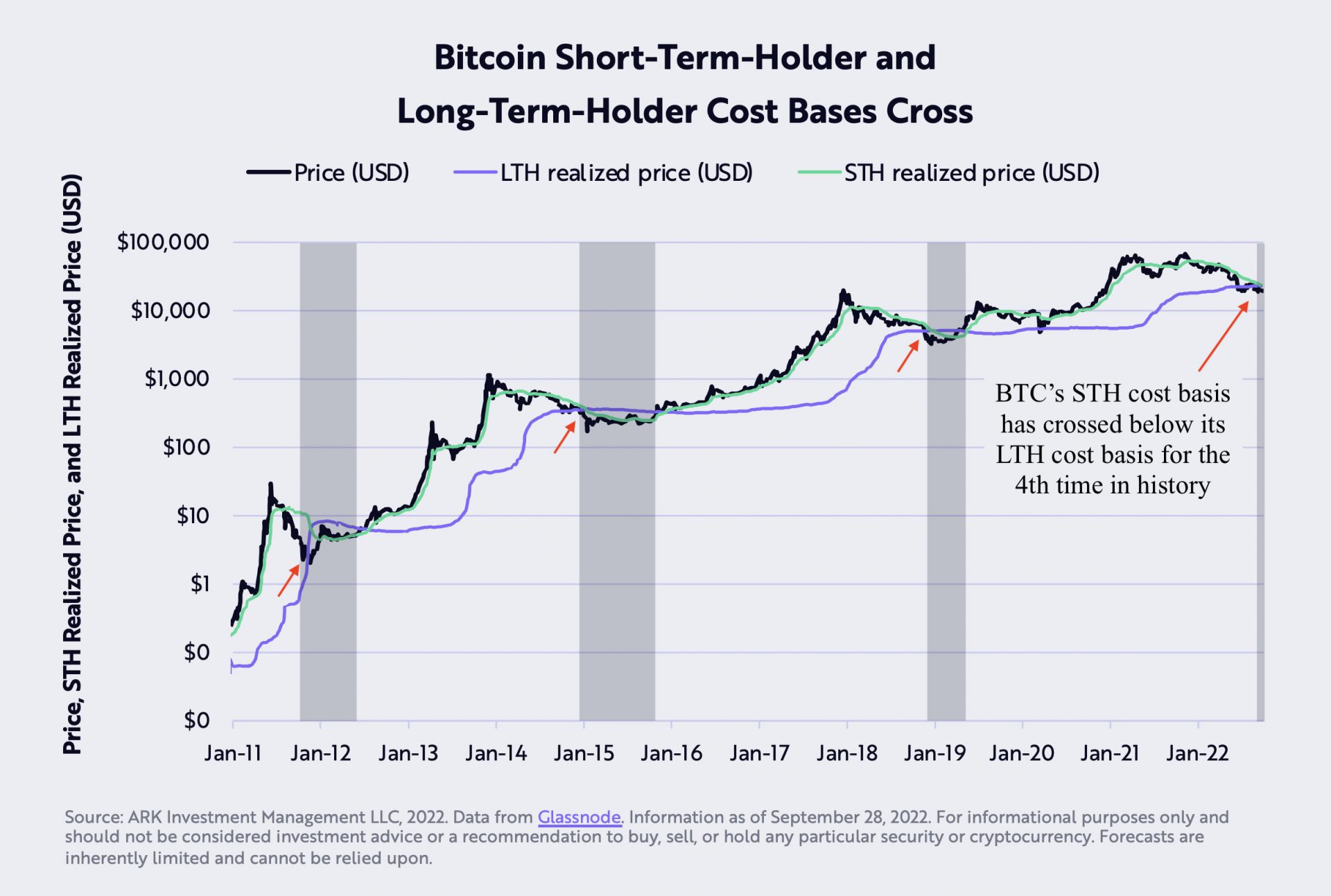 Furthermore, the quarterly net realized profit/loss has also been hovering in the negative territory of late. In most instances in the past, the asset has snapped back shortly after such a scenario has been shaped. Confirming the same, Yassine Elmandjra—Analyst at Ark Invest—recently tweeted,
"Net-realized-profit-loss ratio suggests the market is completing its cyclical capitulation."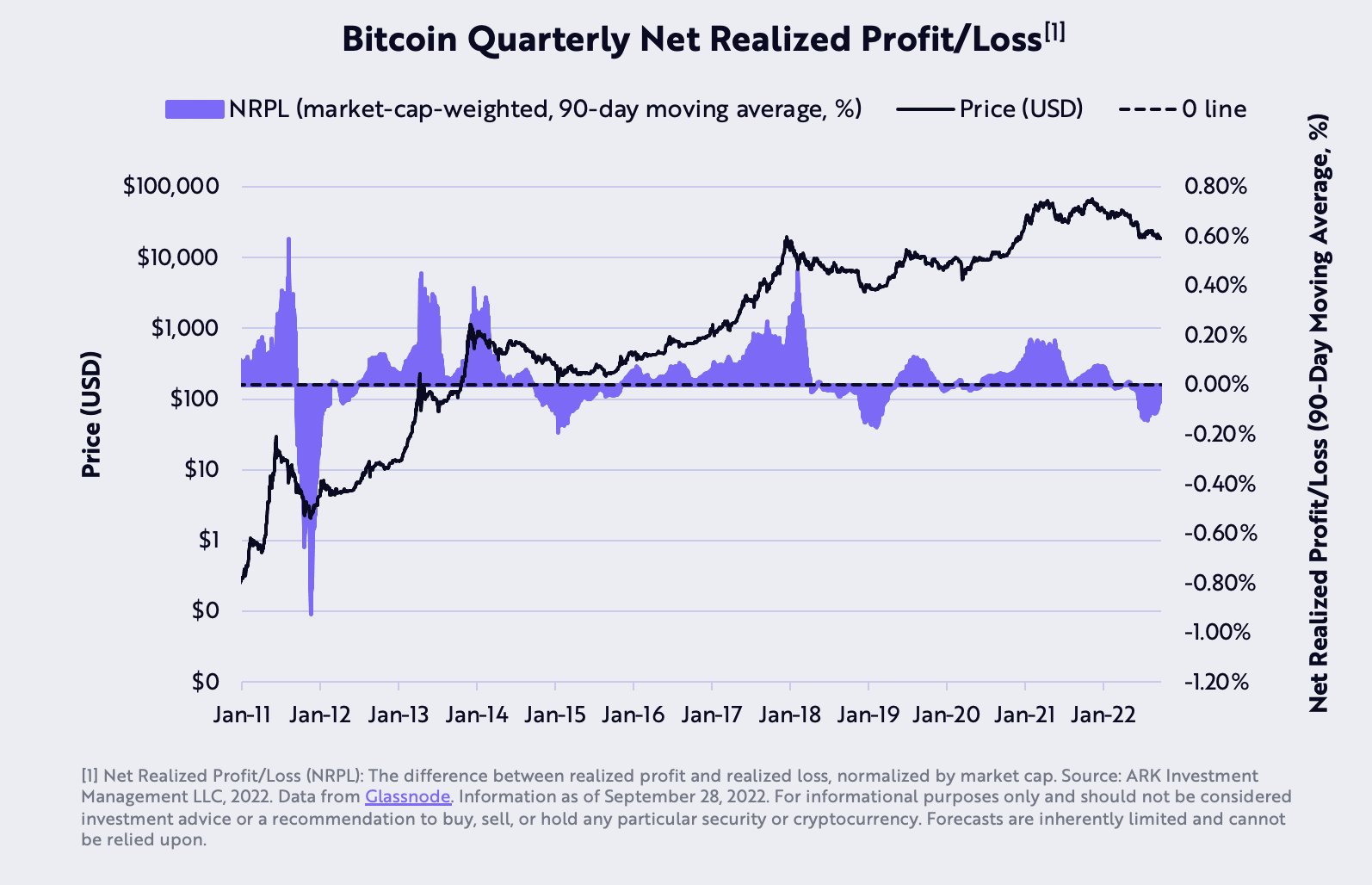 As indicated above, there are evident signs marking a cyclical bottom at the moment. However, it is still too early to make a definitive call. Thus, it'd be best to wait for a concrete reversal trend to get established before drawing any conclusions.
Also Read: Bitcoin Hashrate crosses 300 EH/s to create new ATH