The crypto-verse has existed for over a decade now. During this course, the market has faced multiple bear markets. The ongoing one, however, seemed to be more detrimental than the others. Precisely about a year ago, Bitcoin hit an all-time high of $69K. Now, the asset was seen recovering after plummeting to a two-year low. Amidst this, the holders of the king coin were the ones suffering severely.
It was brought to light that for the very first time since March 2020, more than 50 percent of Bitcoin holders were at loss. At present, the percentage of holders under loss was at 52 percent. It should be noted that back in 2018, this number was 55 percent. If Bitcoin continues to experience a drawdown, the percentage of holders at loss could beat its 2015 numbers as well. Back in 2015, the number of holders losing value on their Bitcoin reached 62 percent.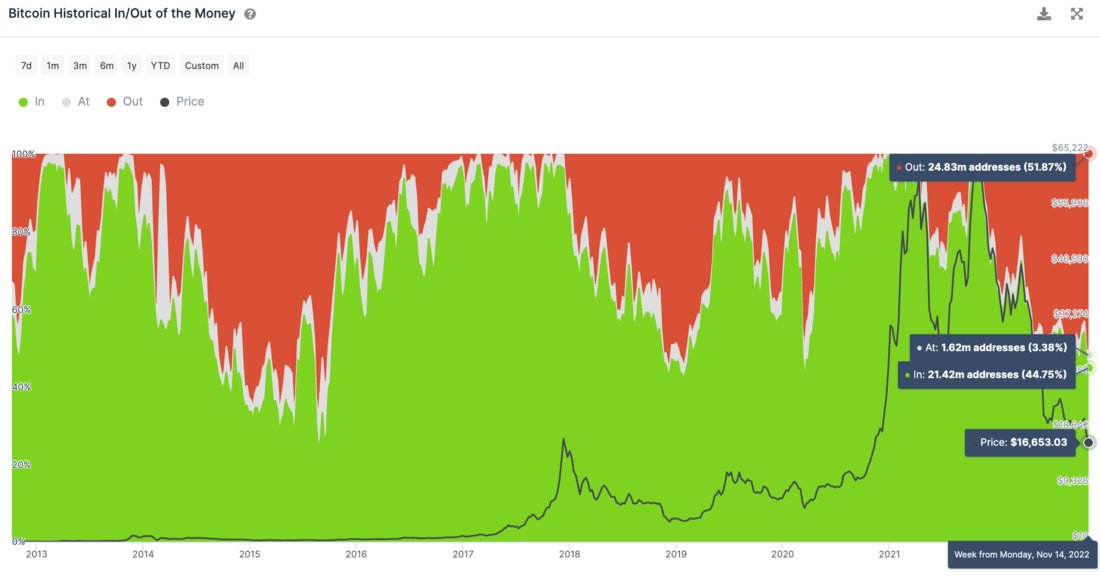 Bitcoin's long-term holders, however, were reportedly experiencing increased financial stress. This was due to a negative 33 percent unrealized loss on their holding. This is akin to the bear market's weakest points in 2018 when unrealized losses peaked at an average of a negative 36 percent.
Several in the market have been predicting that Bitcoin could drop further below $15K. As mentioned earlier, if BTC continues to plummet, holders might get rid of their holdings.
Bitcoin slips back below $16K
Last week, Bitcoin dropped to a low of $15,682 instilling fear among investors and holders. At press time, BTC dipped below the $16K zone as it was trading for $15,991.95. This was due to the 3.70 percent plummet that the asset recorded over the last 24 hours.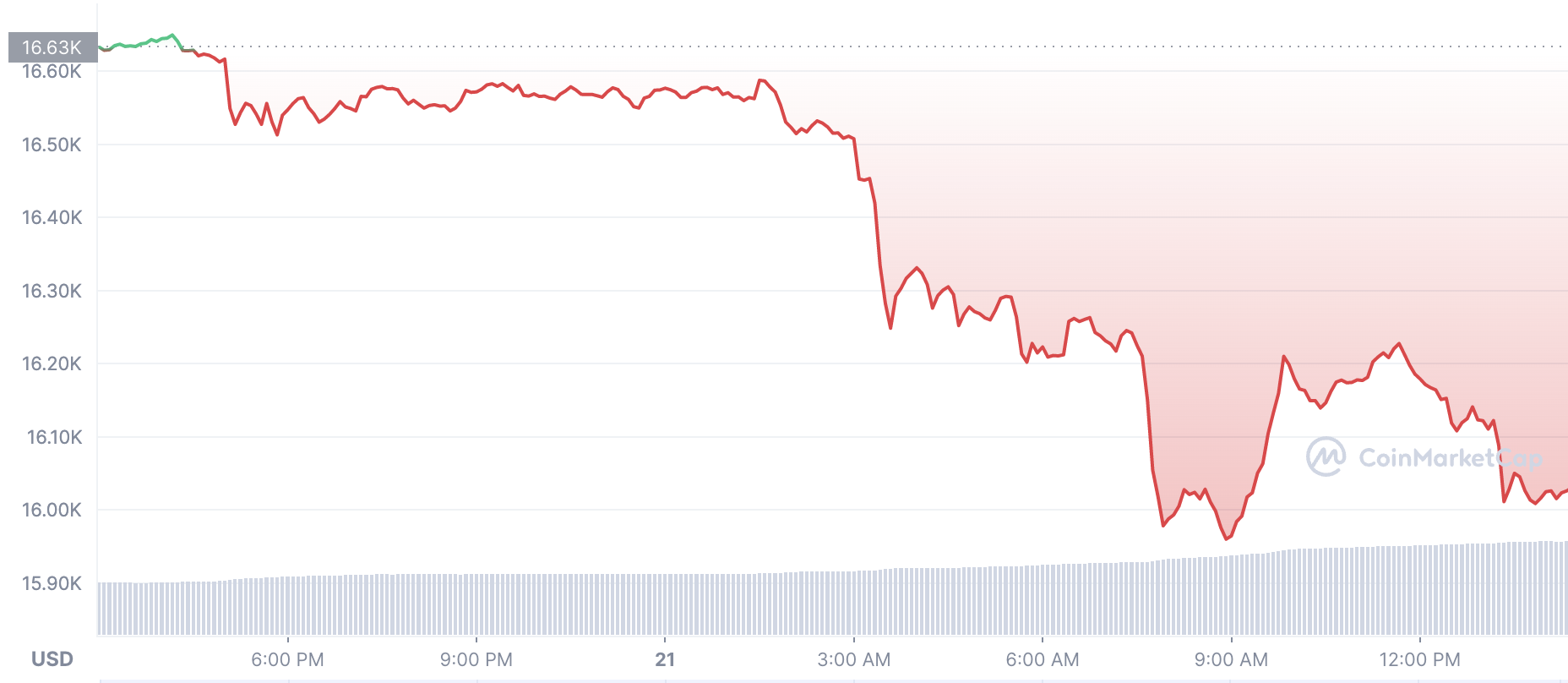 While the asset's market cap was at a low of $307.75 billion, the asset lost 4.26 percent over the last seven days.