Shiba Inu [SHIB] emerged as one of the most popular crypto assets in the industry. Despite being increasingly new to the market, the asset managed to become the talk of the crypto town. Collaborations and partnerships were always on the cards for the SHIB network. Amidst the ongoing market turmoil, while assets were struggling, SHIB managed to bag a prominent partnership.
As per a recent announcement, FCF Pay went on to partner with American Air as well as Air Canada. Through this, FCF Pay debit cardholders will be allowed to employ Shiba Inu along with 20 other stablecoins to book flights on these two airlines.
Following increased demand from the community, FCF Pay added Shiba Inu to its card last month. Prior to this, the platform only allowed users to employ 20 other stablecoins. Therefore, SHIB emerged as the very first non-stablecoin to operate on the platform.
Additionally, Shiba Inu was seen emerging as a travel-friendly crypto as other platforms were also seen elevating the asset's presence within their network. Travala for instance recently announced an "exclusive special" for SHIB.
Shiba Inu records a significant spike
Most assets in the market have been drowning deep in the red sea. SHIB was also one among them. However, earlier today, the meme coin recorded a notable surge that pushed the asset to a high of $0.000009389. This level was attained all the way from a low of $0.000008889.
At press time, however, SHIB dropped to $0.000009148. It should be noted that Shiba Inu was one among the very few that managed to pocket gains today. The meme coin recorded a 2 percent surge over the last 24 hours.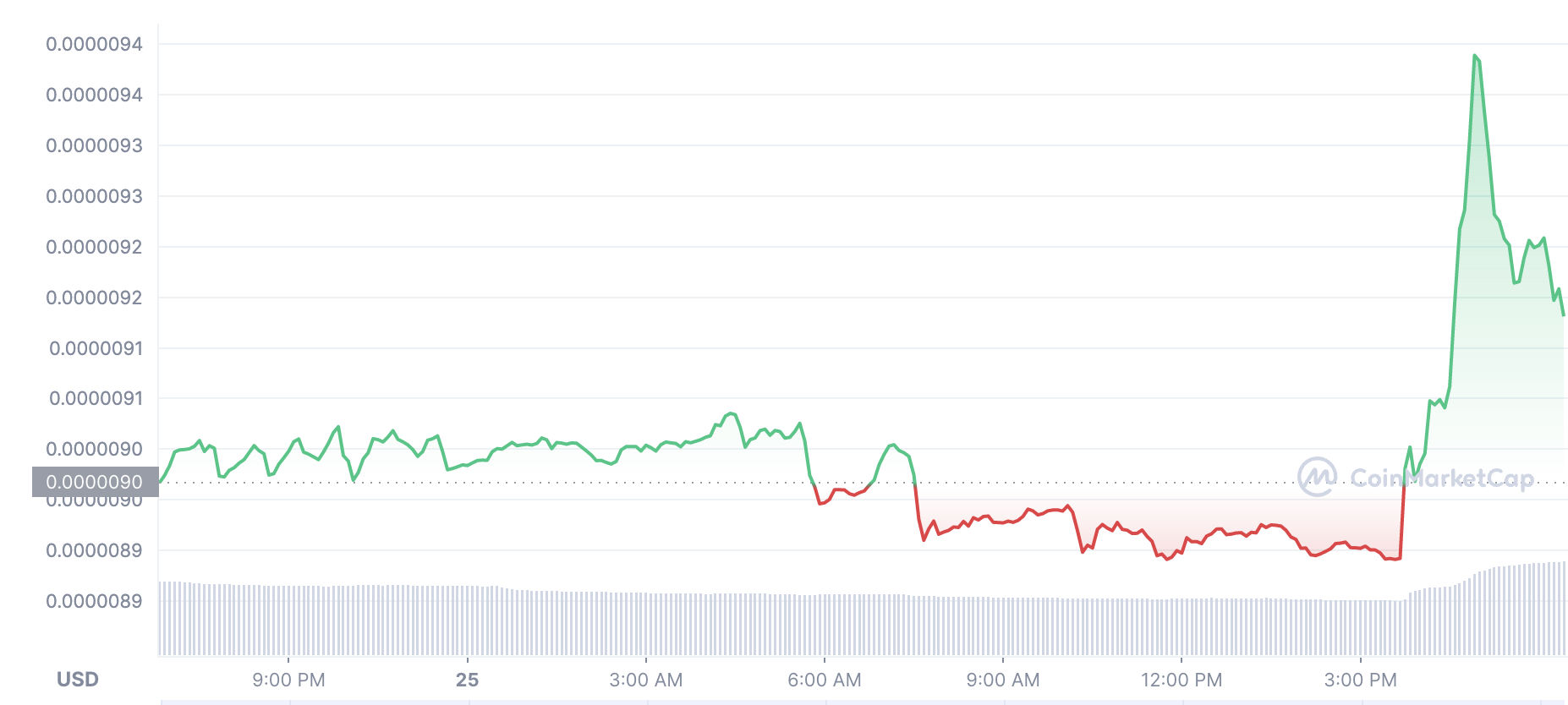 The market cap of the asset stood at $5.02 billion. Due to this, SHIB was the 15th largest crypto just below Solana [SOL].