Volatility has been the theme of the crypto market this month. Thanks to the downfall of the FTX empire, all hopes for "Moonvember" was shattered. While several assets including Bitcoin [BTC] witnessed a huge slump, a few others managed to thrive even during these difficult periods. Throughout this week, the coveted top 10 barely amassed any gains.
While the FTX contagion persists, here are the top three assets that were pocketing double-digit profits this week.
1. Huobi Token [HT]
Exchange tokens weren't doing so well following the downfall of FTX. However, Huobi's native asset HT was seen changing this narrative. Earlier today, rumors about Huobi merging with Justin Sun's Poloniex crypto exchange began surfacing. Following this, the price of HT has been on the rise. At press time, the asset was trading for $5.78 with a 10 percent daily surge.
Over the last seven days, HT managed to pocket 23.96 percent gains. The cryptocurrency hit a high of $5.85 and was seen experiencing correction at the moment. If it persists in its current trend, the asset could soon hit $9.27 which is its 30-day high.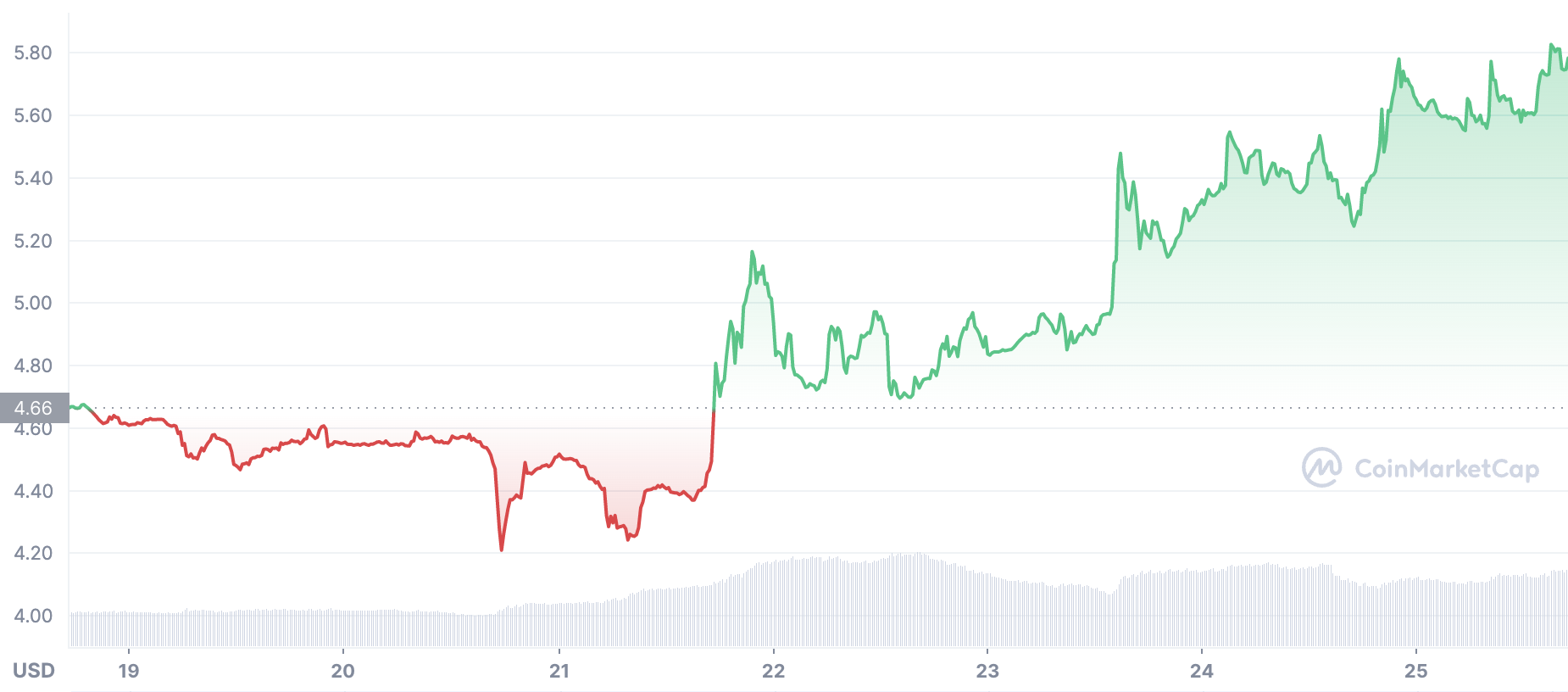 2. Curve DAO Token [CRV]
The presence of this particular crypto on the list was surprising to many. The native crypto of the prominent decentralized exchange [DEX], Curve has been trending throughout the week. The asset rose by 51 percent on Wednesday. This was mostly due to a short squeeze that occurred in the network. With short sellers forced to purchase the asset, CRV witnessed a significant boost over the week.
During publication, CRV's weekly gains were at 23.37 percent. The crypto was trading for $0.688 following a 1.04 percent daily rise. The asset rose to a high of $0.7239 all the way from $0.4764 earlier this week.
3. Litecoin [LTC]
Making way for new assets, digital silver Litecoin [LTC] also bagged notable gains this week. The crypto attained gains of up to 20.64 percent throughout the last seven days. Midweek, LTC's price entered the $81 level. It should be noted that this was the asset's 90-day high. LTC surged from a low of $59.81 this week.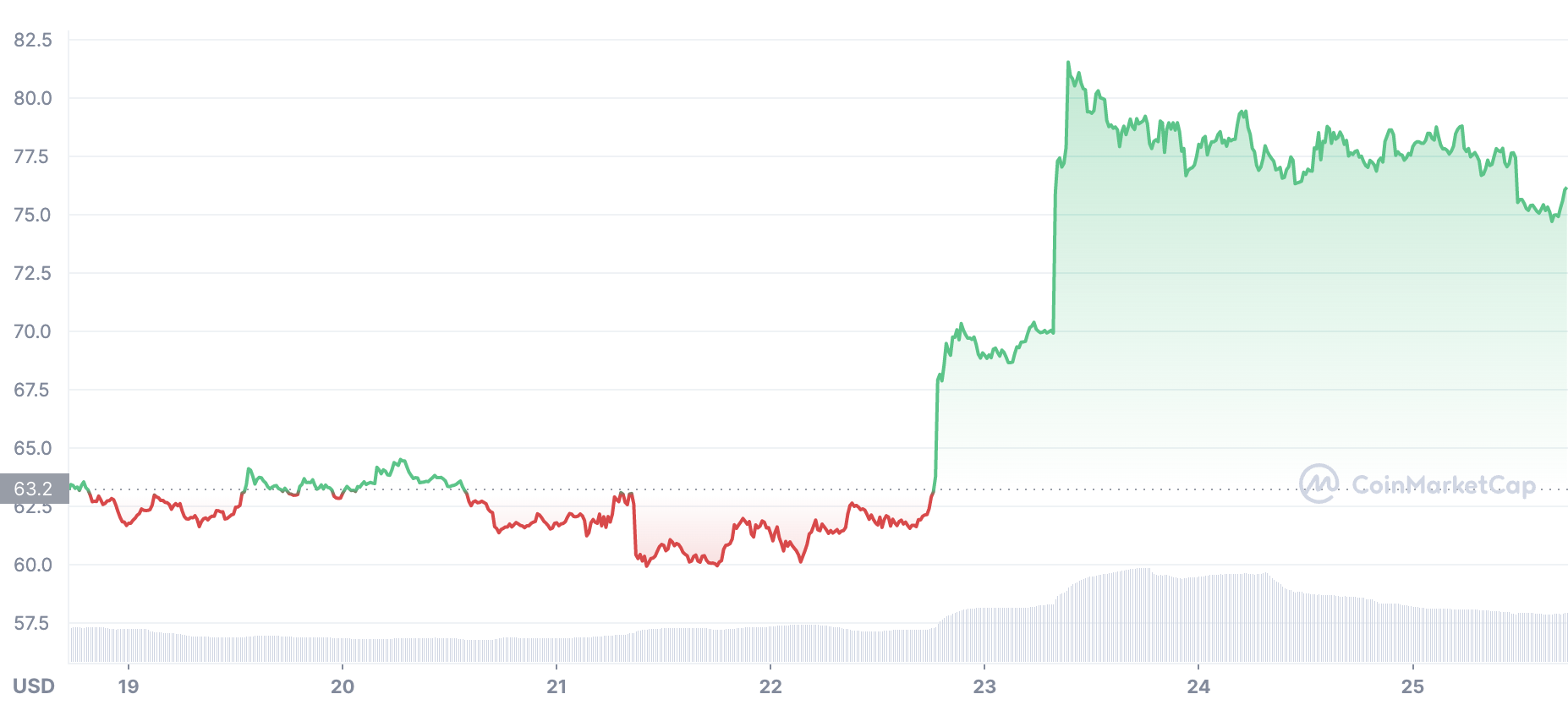 At press time, Litecoin experienced a slight setback that pushed its price back to $76.15. The crypto asset was dropping by 2 percent over the last 24 hours.