Santiment reports that during the last five days, significant cryptocurrency holders have bought 47,888 BTC. The total amount equals 0.24% of the total supply of Bitcoin.
50,000 Bitcoin Bought in Five Days as These Investors Prepare for Santa Rally
The fact that the significant accumulation was preceded by a 13-month Bitcoin dump, with a particularly powerful phase occurring this November and being connected to events involving the FTX exchange, is no less strange. According to Santiment, whales holding between 100 and 10,000 BTC sold off 1.36% of the cryptocurrency's total supply in the first three weeks of the month.
"Bitcoin's whales have now spent 13 months dumping their cumulative holdings as prices have slid. However, following a big push down in the first 3 weeks of November as FTX news broke, 47,888 BTC has been accumulated back in the past 5 days", Santiment reported.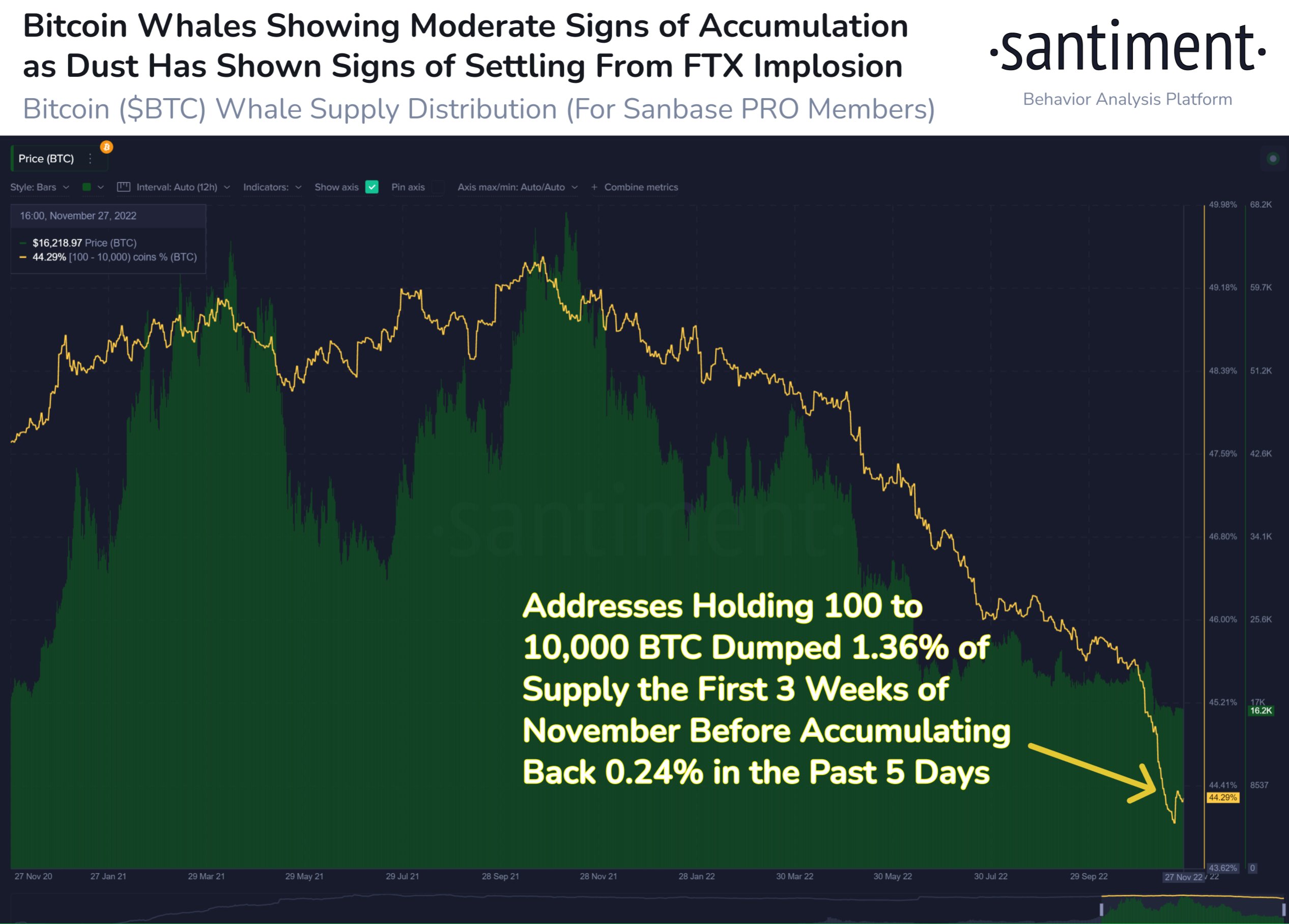 Recent purchases are still well more than what was sold in November alone. Given that a "Santa Rally" typically begins on the financial markets in December, this fact raises the possibility that Bitcoin whales have decided to begin amassing bitcoin. Whales will likely build up their BTC positions in the lead-up to the surge, then spread them out, betting that quotes will turn Christmas green.
Smaller wallets, holding between 0.1 and 10 BTC, are accumulating as well as larger ones. Just two days ago, the quantity of these addresses, according to Glassnode, reached an all-time high.
Read more:
Join us on Telegram
Follow us on Facebook